In 2011, the Cook County Sheriff's Office, led by Sheriff Tom Dart, began a national push to arrest those attempting to purchase sex, in order to curb sex trafficking in the United States. Originally called the "National Day of Johns Arrests", and since renamed the "National Johns Suppression Initiative", this annual event focuses on the johns, rather than the prostitutes, as a way to inhibit the sex industry.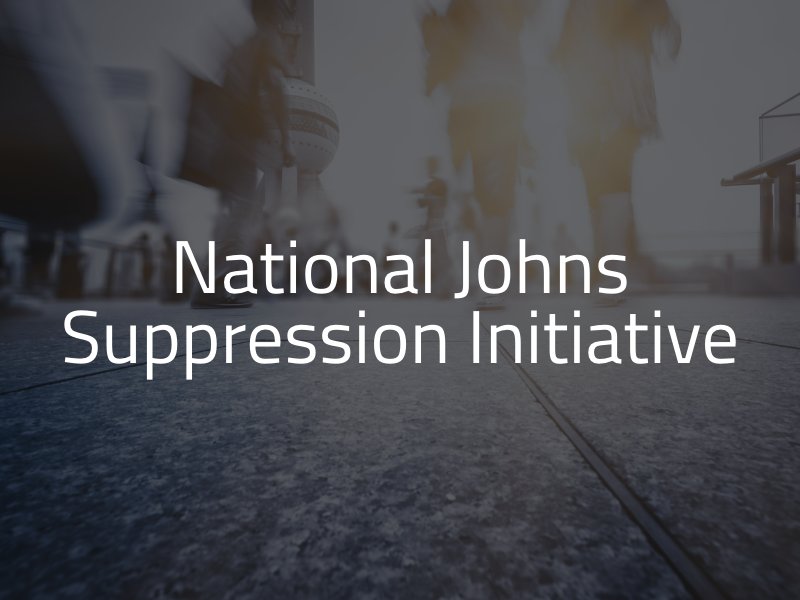 The History of the Sex Industry and Law Enforcement
Until recently, it has been far more common for women to be arrested for prostitution than men. According to a 2012 report from the Department of Justice Bureau of Justice Statistics, over 43,000 women were arrested for prostitution compared to just 19,000 arrests of men. This has begun to change in recent years and even months. Today, women who are caught in prostitution now are receiving counseling and job training to attempt to persuade them to leave the sex industry.
While some women willingly participate in prostitution, many are forced to work in the sex industry either as slaves or due to financial circumstances beyond their control. Law enforcement, beginning to recognize this problem, has turned to attempting to curb demand for prostitution rather than attacking the supply side of the equation. It was out of this growing determination to put the focus of law enforcement on johns rather than the women who provide the sex services, that the National Johns Suppression Initiative was born.
A Nationwide Effort
Since its inception in 2011, the National Johns Suppression Initiative has grown considerably. This year's effort included 37 law enforcement agencies across 17 states. This year, the sting took place over a month-long period from June 28th to July 31st. In all, more than 1000 arrests were made across the nation. Additionally, Arizona officials claim over 400 people were discouraged from attempting to buy sex through texts, phone calls, and web browser redirects providing information about the impact of human trafficking and the sex industry.
Harris County Texas, which includes the Houston Metroplex, was the leader in arrests again this year with 161 johns and 9 sex traffickers being arrested during the month. The Seattle area was not far behind with 160 arrests, and in Chicago there were 140 arrests.
Perhaps even better than the arrests are the reports of 81 adults and juveniles rescued from the human trafficking business. By squeezing demand and making it risky to engage in purchasing sex, it is hoped that fewer people will be caught in the tragedy of human trafficking.
The Future of the Initiative
Since its inception in 2011, more than 8,000 Johns and sex traffickers have been arrested as part of the National Johns Suppression Initiative. Sheriff Dart hopes to see even more law enforcement agencies participate in the future, in the attempt to curb this criminal activity. The Cook County Sheriff is also working to compile a national database of johns caught two or more times.The National Johns Suppression Initiative is succeeding in making criminal sex trafficking less profitable and more risky for offenders.
If you have been convicted of sex trafficking or sexual charges for prostitution in Houston, call the Law Offices of David A. Breston today.