Criminal record expungement or record sealing could give you your life back after an arrest, charge, or conviction. A permanent record can interfere with your ability to get a job and housing in Houston, Texas. It could harm your reputation personally and professionally. A juvenile with a criminal record may find it more difficult to get into college and take advantage of other opportunities life has to offer. Expungement or record sealing could provide a solution.
At the Law Office of David A. Breston, we help clients with tough criminal law cases and their aftermaths. Our Houston record-sealing lawyers do more than represent clients during criminal trials. We also assist clients with record expungement and sealing processes. If you or a loved one has a criminal record and are curious about whether you are eligible for expungement and/or record sealing in Houston, please contact our record sealing lawyers now for a free consultation.
Texas Record Sealing Information Center
Why Clients Trust David A. Breston
Our Texas law firm has handled over 4,000 cases in state and federal criminal defense for clients since our establishment in 1997.
Our firm is a family business that truly cares about its clients. We provide high-quality criminal defense representation at reasonable rates.
Our Houston non-disclosure attorneys have years of experience handling Houston expungement and record sealing cases across criminal and juvenile law.
Our lead attorney, David A. Breston always provides one-on-one attention to his clients. He tailors his legal approach to each unique case.
What Is Record Expungement?
Record expungement and sealing are two ways to prevent the public from being able to access or see your criminal record in Texas. After expungement (called expunction in Texas) or sealing, employers, property managers, landlords, schools and other parties will not be able to see a history of criminal convictions, in most circumstances. You also do not have to disclose your criminal history after the courts expunge or seal your record.
Record expungement is the complete removal or erasure of your criminal record. It is a legal process in which the courts destroy a defendant's criminal record. If you qualify for expungement, it will be as if your conviction never happened, for the most part. Expungement removes your criminal and public records. It is the setting aside of your criminal conviction. After expungement, your criminal record will appear clean on background checks. Only certain parties, such as law enforcement, will still have access to your record.
What Is Record Sealing?
Record sealing is similar to expungement in Texas, except that it is more easily available for certain parties to access. Record sealing (also known as an order of non-disclosure) hides your criminal convictions from the public – including employers and private investigators – but they will still be visible within the criminal justice system. If you face another arrest in the future, for example, a sealed conviction will still appear as a prior offense.
Expungement and record sealing do not erase your criminal history completely. Only a pardon has that power. Certain parties, including law enforcement and the criminal courts, will still have access to your history of criminal convictions. During an immigration case, for example, the courts will still have access to your expunged criminal record to use as proof of a prior conviction. Not everyone will be eligible for expungement and record sealing. If you are, a Houston non-disclosure lawyer can help you with the paperwork and legal process.

Who Is Eligible for Expungement and Record Sealing in Texas?
Each state has unique laws for criminal record expungement and sealing. The easiest way to find out if you or your child is eligible for record expungement is by contacting a criminal defense lawyer in Houston. The Law Office of David A. Breston offers free consultations to discuss your options for clearing or protecting your record. We can look into your specific situation and let you know if you fulfill Texas' eligibility requirements for criminal record expungement.
The police arrested you but prosecutors never issued a criminal charge.
A judge or jury in Texas found you not guilty of the crime alleged.
The courts dismissed the case against you due to an expired statute of limitations.
A grand jury found inadequate grounds for prosecution (no-billed your indictment).
A judge or jury convicted you but later found you innocent.
Someone misrepresented him/herself as you upon arrest (identity theft).
You pled guilty to a Class C misdemeanor alcohol crime in Texas.
You followed through with deferred adjudication for a Class C misdemeanor crime.
The courts acquitted or pardoned you.
How to Qualify for Expunction in Houston
If you qualify for record expunction in Texas, you will need to complete the mandatory waiting period before you may apply to expunge your criminal record. The waiting period will vary based on the crimes on your record. If it was a Class C misdemeanor, you must wait at least 180 days after your arrest. You must wait at least one year for a Class A or B misdemeanor, and three years from the date of arrest to expunge a felony.
You might qualify for record sealing in Texas if you pled no contest or guilty to a crime and completed deferred adjudication. If the judge deferred proceedings, placed you under court supervision and you completed the terms, the courts will dismiss the proceedings against you and most likely agree to seal your record. Most misdemeanor crimes in Texas will also qualify for record sealing. If you only had to pay a fine, you do not have to wait to apply for record sealing. Otherwise, you must complete your sentence and wait two years to apply.
Juvenile Record Sealing and Expungement Lawyers
Juvenile record expungements are more common than adult cases. In Texas, a defendant's record is not automatically sealed after the age of 18. To qualify for expunction or sealing, the defendant must have been between the ages of 10 and 17 when arrested and/or charged.
Once the defendant turns 21 in these cases, he or she will generally qualify for record sealing, with some exceptions. The courts will not expunge or seal records for sex offenses or aggravated felonies. Find out if you or your child is eligible for a Texas expungement or record sealing during a free consultation with our attorneys today.
Houston Expungement FAQs
Will expunged records still show up in background checks?
Generally, once a record is expunged, it's removed from public databases and should not appear in most standard background checks. However, some law enforcement and government agencies might still have access to sealed or expunged records for certain purposes.
How will expungement affect my employment prospects?
Expungement can significantly improve your chances of gaining employment, as the records will not appear in standard background checks. However, some employers in sensitive fields might still have access to sealed records.
Remember, the expungement process can be complex and vary based on individual circumstances and the legal landscape. It's always wise to consult with a legal professional who is knowledgeable about Houston's specific laws and procedures.
Areas We Serve
Northside, Independence Heights, Central Northwest, Greater Fifth Ward, East Downtown, Central Business District, South Central Houston, Greater OST/South Union, Southwest Houston, Spring Branch East, The Memorial Villages, Briarforest, Chinatown, Mission Bend, Energy Corridor, Northwest Houston, Acres Homes, Aldine, East Aldine, East Houston, Jacinto City, Galeana Park, Deer Park, Southeast Houston, South Park, Greater Hobby Area, Hyde Park, Fourth Ward, Rice Military, Bellaire, South Main, Second Ward, Magnolia Park, Pearland, Friendswood, League City, Dickinson, La Marque, Texas City, Humble, Shady Acres, Jersey Village, Pasadena
Contact a Record Sealing Lawyer in Houston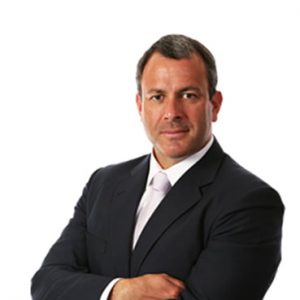 At the Law Office of David A. Breston, we believe you are more than your criminal past. Criminal record sealing or expungement could give you or your child a fresh start. Our expungement lawyers may be able to help you file for record expunction or sealing in Houston. Call (713) 804-6492 or submit our online contact form today to schedule a free consultation about your case.
Client Review: 5/5
★ ★ ★ ★ ★
Mr. Breston did an amazing job and told me he could get my husband home. He done what other attorneys said was impossible. Or they were going to charge me an outrageous amount. He did it the first time at a reasonable price. Thank you Mr. Breston you are awesome.
-Shauntel Greaves