The immigration attorneys at The Law Offices of David A. Breston are dedicated to helping you achieve your immigration dream in the United States. With the help of our skilled Houston immigration lawyers by your side, we can help represent you and your loved ones if they are facing complex immigration issues. Attorney David Breston is dedicated and will work hard for immigrant and non-immigrant clients in Houston.
Experienced Immigration Lawyers in Houston Advocating To Keep You and Your Loved Ones in Texas
We offer a free initial consultation and regardless of limited resources, our immigration law firm will work with you to get the representation you deserve while navigating the immigration process. We also employ bilingual attorneys who not only speak Spanish but who also understand the intricacies of immigration law and how U.S  legislation will affect your life in a practical way.
If you have any questions about immigration law and citizenship in the United States, please reach out to our Houston immigration team.
HOW A HOUSTON IMMIGRATION LAWYER CAN HELP
Immigration law isn't a singular field of law. Rather, it is a wide-ranging umbrella term for laws regarding the rights of illegal immigrants who are brought into the system. This includes obtaining a visa or green card, defending visa or green card status, obtaining citizenship for you or a loved one, securing sponsorship, and seeking asylum, among others.
Our experienced team of Houston immigration lawyers have the ability to help you:
File paperwork
Expedite immigration processes for you or your family members
Obtain a green card or work visa
Understand how immigration services work
Defend you in court
Rectify mistakes made by applicants or the federal government
Contact David A. Breston Today For A Free Consultation
Immigration is a hot topic in the U.S – and especially in Texas – today. After all, we share a border with Mexico. With changing laws and more changes projected in the future, understanding your rights as a legal or illegal immigrant can be confusing.
Not only is the legal process for immigration complex, it is time-consuming and expensive. If you are in this country illegally or you're trying to gain legal entry, knowing who to contact at any time can give you peace of mind. The Houston immigration lawyers at the Law Office of David A. Breston work on immigration cases and criminal defense cases in Houston regularly.
Immigration Resources
Maybe you're facing deportation or trying to extend your visa, or maybe you've been accused of identity theft. As an immigrant of any kind, you have rights. Our team of Houston immigration attorneys will fight to protect those rights while making the process easier for you to understand and handle.
IMMIGRANT RIGHTS IN HOUSTON
Understanding your rights as a visitor or permanent resident in Houston, TX is part of the process when facing legal complications. As an immigrant in Texas, you have the right to:
Speak with an immigration lawyer – Citizens and non-citizens in this country all have the right to legal representation under the law.
Remain silent – You must cooperate with immigration agencies and local law enforcement, but you do not have to speak with them. Politely refuse and ask for legal representation.
Call someone after an arrest – Anyone who is arrested has the right to make a phone call.
Leave questioning if you are not being detained – If an officer states that you are not under arrest or detained, you have the right to leave. But only leave after an officer has said that you may.
If you are a legal immigrant, always carry your documentation with you. Do not talk about your circumstances. Do not present falsified documents to law enforcement, and do not lie about your circumstances. If you are unsure or you are undocumented, ask to speak to an attorney and say nothing else. Encountering law enforcement in Texas can be a frightening experience. Try to stay calm and remember your rights.
BUILDING A DEFENSE IN IMMIGRATION CASES
Challenges in immigration are numerous, and no two cases are alike. Regardless of the obstacles you face, there is a path to a successful legal resolution if you have the right representation. Our team of immigration attorneys in Houston understand the state and federal level criminal justice system.
We also know how US Citizenship and Immigration Services operates when it comes to immigration. When we take on an immigration case, we will work to:
Expose discrepancies and mistakes – The federal government makes time-consuming mistakes that affect immigration issues every day.
Protect legal immigration rights – Many criminal charges are not severe enough to warrant deportation.
What are the advantages of being a US citizen?
There are many benefits to citizenship versus immigration or even permanent resident status.
First, you are afforded the right to vote and run for office. It is easier for U.S. citizens to help their family members come to the country; and there are many government jobs and scholarships that the American citizen can take advantage of as well. Finally, there are many fiscal benefits associated with U.S. citizenship; most notably social security which is not afforded to those who lack citizenship.
Do I need an Immigration Attorney To Complete the Application Process in Houston?
It is advisable to seek the support of an experienced legal professional when pursuing citizenship. Although not necessarily designed to be so, the process can be complicated and may easily result in misunderstandings that could delay or prevent citizenship. Immigration attorneys are knowledgeable in all aspects of immigration application and will support you throughout the process – from beginning to end.
Finally, immigration is a volatile and dynamic subject in the United States currently – and alterations to current expectations for those applying for citizenship will be more manageable if you collaborate with an experienced attorney in Houston.
Additional Information: Texas Immigration Laws
HELPING WITH BUSINESS IMMIGRATION
If you are a foreign business professional, the complicated nature of immigration laws in Texas can be confusing. Our Houston employment immigration lawyers are always abreast of the changes in U.S. immigration law and can help you achieve your objectives. We have experience in, and can assist with, all types of business immigration law, including:
H visa, including H-1B visas for professional workers; an H2 visa and H3 visa are available for special temporary worker situations.
L visa, for intra-company transferees.
E visa, for treaty traders and treaty investors.
O visa, for extraordinary ability or internationally recognized individuals who have received national or international acclaim.
P visa, for athletes, artists, and entertainers.
R visa, for religious workers, including clergy, ministers, and other spiritual professionals.
Our Houston immigration law firm also assists businesses with all aspects of immigration compliance and worksite enforcement, including I-9 verification.
Why Hire Our Houston Immigration Lawyers?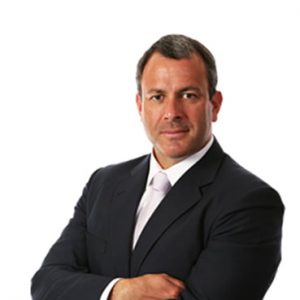 Contact us today to learn more about the immigration process, criminal charges, and other immigration issues in Houston and across the state of Texas. For decades we have helped clients battle tough immigration laws.
Our immigration lawyers know that fighting the Texas legal system can be tough to navigate, that is why we make it our mission to be the best possible representation for you. Don't just take our word for it, hear what our clients have to say on Google, Yelp, and Facebook.
---
Client Review: 5/5
★ ★ ★ ★ ★
I hired David after trying through another attorney to get my wife immigrated to the USA. He had her here in 4 months because he knows the latest rules and steps for immigration. Do not be fooled, this process must be done properly amongst a constantly changing system. David and staff knows the business of immigration.
-Roland R.
More Client Testimonials