The immigration attorneys at The Law Offices of David A. Breston are dedicated to helping you achieve your immigration dream in the United States. With the help of our skilled Houston immigration lawyers by your side, we can help represent you and your loved ones if they are facing complex immigration issues. Attorney David Breston is dedicated and will work hard for immigrant and non-immigrant clients in Houston.
Meet Houston Immigration Attorney: David A. Breston
Advocating To Keep You and Your Loved Ones in Texas Since 1997
"Best Immigration Lawyer.-Hissain (AVVO REVIEW)"
PROFESSIONAL ASSOCIATIONS & MEMBERSHIPS
American Immigration Lawyers Association, 2004
YMCA Asylum Applications (pro bono)
Texas Criminal Defense Lawyers Association, 1997 – Present | Member
National Association of Criminal Defense Lawyers Association, 1997 – Present
Harris County Criminal Defense Lawyers Association, 1997 – Present
We offer a free initial consultation and regardless of limited resources, our immigration law firm will work with you to get the representation you deserve while navigating the immigration process. We also employ bilingual attorneys who not only speak Spanish but who also understand the intricacies of immigration law and how U.S  legislation will affect your life in a practical way.
"COULDN'T HAVE BEEN HAPPIER WITH HOW THE SITUATION RESOLVED. -RJ"

"DAVID BRESTON PROMPTLY MET WITH ME. LISTENED TO ME. -AL"
Immigration Resources
How a Houston Immigration Lawyer Can Help
Immigration law isn't a singular field of law. Rather, it is a wide-ranging umbrella term for laws regarding the rights of illegal immigrants who are brought into the system. This includes obtaining a visa or green card, defending visa or green card status, obtaining citizenship for you or a loved one, securing sponsorship, and seeking asylum, among others.
Why Hire Our Houston Immigration Lawyers?
Our experienced team of Houston immigration lawyers have the ability to help you:
File paperwork
Expedite immigration processes for you or your family members
Obtain a green card or work visa
Understand how immigration services work
Defend you in court
Rectify mistakes made by applicants or the federal government
How Much Does an Immigration Attorney Cost in Texas?
Immigration lawyers can range from $1,500 to $5,000 or more, depending on the complexity of the case. It's important to remember that these are general estimates, and the actual cost will depend on your specific situation and the law group you choose to work with. It's always a good idea to get quotes and discuss fees with different immigration attorneys to find the best fit for your needs and budget.
When & Why an Immigration Attorney is Important
While those who are undocumented or in complex situations do have many rights, there are still some concerns regarding their ability to function as normal citizens do on a day-to-day basis. For example, federal law states that anyone – with or without documentation – has the right to primary, secondary, and tertiary education, along with in-state tuition costs. However, there are still certain annual habitation requirements, secondary school requirements, and other caveats that are best discussed with an immigration attorney. 
There are also many situations in which someone may face discrimination when trying to find a job. Certain employers may use the opportunity to decline a visa holder's documentation when trying to be hired, in addition to outright discrimination based on national origin, faith, race, or other demographic characteristics. Other problems may include errors with the E-Verify system or bureaucratic mix-ups with paperwork. In any of these cases, it is highly advised to consult a lawyer who is knowledgeable about federal and state immigration law.
Unfortunately, there are other situations in which immigrants may struggle to obtain public benefits. One such example is the Temporary Assistance for Needy Families (TANF) program. Although extremely helpful, only legal residents and naturalized US citizens qualify to receive these benefits, as undocumented immigrants are not eligible. The same goes for Supplemental Security Income (SSI), Medicaid, and the Supplemental Nutrition Assistance Program (SNAP). In any case, those with green cards are still eligible to receive these benefits, but they are sometimes denied.
Some individuals eventually face deportation. "Removal," as it is technically referred to, is most often carried out by the Department of Homeland Security (DHS) or the U.S. Immigration and Customs Enforcement (ICE). These agents may use a number of mechanisms at their disposal, such as expedited removal, reinstatement of removal, or other formal proceedings. No matter the case, immigration attorneys are highly necessary.
Building a Defense In Immigration Cases
Challenges in immigration are numerous, and no two cases are alike. Regardless of the obstacles you face, there is a path to a successful legal resolution if you have the right representation. Our team of immigration attorneys in Houston understand the state and federal level criminal justice system.
We also know how US Citizenship and Immigration Services operates when it comes to immigration. When we take on an immigration case, we will work to:
Expose discrepancies and mistakes – The federal government makes time-consuming mistakes that affect immigration issues every day.
Protect legal immigration rights – Many criminal charges are not severe enough to warrant deportation.
Immigrant Rights In Houston
Understanding your rights as a visitor or permanent resident in Houston, TX is part of the process when facing legal complications. As an immigrant in Texas, you have the right to:
Speak with an immigration lawyer – Citizens and non-citizens in this country all have the right to legal representation under the law.
Remain silent – You must cooperate with immigration agencies and local law enforcement, but you do not have to speak with them. Politely refuse and ask for legal representation.
Call someone after an arrest – Anyone who is arrested has the right to make a phone call.
Leave questioning if you are not being detained – If an officer states that you are not under arrest or detained, you have the right to leave. But only leave after an officer has said that you may.
If you are a legal immigrant, always carry your documentation with you. Do not talk about your circumstances. Do not present falsified documents to law enforcement, and do not lie about your circumstances. If you are unsure or you are undocumented, ask to speak to an attorney and say nothing else. Encountering law enforcement in Texas can be a frightening experience. Try to stay calm and remember your rights.
Texas State Immigration Laws
Immigration law is a complex and convoluted area of unique legal applications. The entirety of the "immigration system" falls under the jurisdiction of a given country. Countries have the ability to set special limitations on who is and is not a citizen of the country. This system has implications for the travel, habitation, labor, and studying capabilities of citizens and non-citizens alike as it relates to the country in question.
The United States, for example, automatically grants citizenship to anyone born on its territory. Furthermore, those born outside of the country but to American parents also have an easy avenue through which to claim American citizenship. However, those born outside of the country to nationals of a foreign country may not reside in the United States without the proper visa and paperwork. They may be restricted in how much time they can spend in the country based on their country of origin and may only become naturalized under special circumstances.  
Understanding Border Immigration in Texas
Just as the processes of citizenship and visas fall under federal jurisdiction, there are certain cases in which states have control over mechanisms that directly affect these processes. Texas is familiar with these, as it is a state that shares a border with a region known for immigration into the United States, Central America. 
Despite this, people travel from across the globe to live, work, and contribute to Texan society. No matter their nationality, they must adhere to Texas immigration laws in order to continue residing in the country legally – even more so if they hope to qualify for naturalization in the future. 
In the State of Texas, various institutions carry out certain immigration checks to verify the legitimacy of foreign nationals working there. For example, the law states that those who are undocumented are forbidden from working in the United States. Former Texas Governor Rick Perry expanded this measure by employing the use of "E-Verify," an online program used by various state and federal-level law enforcement agencies. 
One of the many barriers that those immigrating to the United States face is access to public assistance. A number of public assistance programs for those who do not make sufficient income to support themselves and their families are not available to those without proper documentation. Illegal immigrants, undocumented individuals, and others may face serious roadblocks when attempting to apply for these programs.
Maybe you're facing deportation or trying to extend your visa, or maybe you've been accused of identity theft. As an immigrant of any kind, you have rights. Our team of Houston immigration attorneys will fight to protect those rights while making the process easier for you to understand and handle.
Helping With Business Immigration
If you are a foreign business professional, the complicated nature of immigration laws in Texas can be confusing. Our Houston employment immigration lawyers are always abreast of the changes in U.S. immigration law and can help you achieve your objectives. We have experience in, and can assist with, all types of business immigration law, including:
H visa, including H-1B visas for professional workers; an H2 visa and H3 visa are available for special temporary worker situations.
L visa, for intra-company transferees.
E visa, for treaty traders and treaty investors.
O visa, for extraordinary ability or internationally recognized individuals who have received national or international acclaim.
P visa, for athletes, artists, and entertainers.
R visa, for religious workers, including clergy, ministers, and other spiritual professionals.
Our Houston immigration law firm also assists businesses with all aspects of immigration compliance and worksite enforcement, including I-9 verification.
Houston Immigration Frequently Asked Questions
What are the advantages of being a US citizen?
There are many benefits to citizenship versus immigration or even permanent resident status.
First, you are afforded the right to vote and run for office. It is easier for U.S. citizens to help their family members come to the country; and there are many government jobs and scholarships that the American citizen can take advantage of as well. Finally, there are many fiscal benefits associated with U.S. citizenship; most notably social security which is not afforded to those who lack citizenship.
Types of Immigration Cases in Texas
There are various types of immigration cases in the state of Texas, each one with its own implications for immigrants and their families. It is important to understand the differences between each one to fully comprehend the potential life-altering impacts that they can have.
Criminal immigration

– There are some cases in which someone is accused of a criminal act. This can have enormous consequences on their attempts to immigrate to the United States, potentially barring them from re-entering the country indefinitely. 
Family-based immigration

– A common way that people immigrate to the United States is through their families. Although popular and quite necessary for many people hoping to be reunited with their loved ones, this is a difficult case to handle without the help of an attorney. 
Employment or education-based immigration

– Many foreign nationals enter the United States on the basis of employment or education. This essentially allows them to obtain a visa that grants them permission to reside in the United States. Navigating this and abiding by the restrictions on a visa is difficult, not to mention the question of staying on a visa further down the line. 
Naturalization and citizenship

– The United States, like other countries, has a process of naturalization for citizenship. Many immigrants find this process quite difficult due to the tough and challenging standards that those hoping to become naturalized must meet. 
Asylum or refugee cases

– Certain individuals qualify for asylum or refugee status. These statuses are reserved for those fleeing violence, persecution, and other types of life-threatening situations in their country of origin. Applying for refugee status can be challenging and unique to each case. 
Waivers

– Some individuals who feel that they are ineligible to re-enter the United States may petition their status. This is a lengthy and time-consuming process that requires the help of a trained, legal professional with extensive experience in the immigration sector.
Do I need an Immigration Attorney To Complete the Application Process in Houston?
It is advisable to seek the support of an experienced legal professional when pursuing citizenship. Although not necessarily designed to be so, the process can be complicated and may easily result in misunderstandings that could delay or prevent citizenship. Immigration attorneys are knowledgeable in all aspects of immigration application and will support you throughout the process – from beginning to end.
Finally, immigration is a volatile and dynamic subject in the United States currently – and alterations to current expectations for those applying for citizenship will be more manageable if you collaborate with an experienced attorney in Houston.
Additional Information: Texas Immigration Laws
Areas We Serve
Northside, Independence Heights, Central Northwest, Greater Fifth Ward, East Downtown, Central Business District, South Central Houston, Greater OST/South Union, Southwest Houston, Spring Branch East, The Memorial Villages, Briarforest, Chinatown, Mission Bend, Energy Corridor, Northwest Houston, Acres Homes, Aldine, East Aldine, East Houston, Jacinto City, Galeana Park, Deer Park, Southeast Houston, South Park, Greater Hobby Area, Hyde Park, Fourth Ward, Rice Military, Bellaire, South Main, Second Ward, Magnolia Park, Pearland, Friendswood, League City, Dickinson, La Marque, Texas City, Humble, Shady Acres, Jersey Village, Pasadena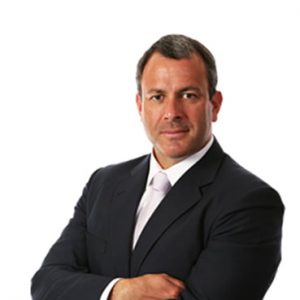 Contact us today to learn more about the immigration process, criminal charges, and other immigration issues in Houston and across the state of Texas. For decades, our immigration lawyers at the Law Office of David A. Breston have worked on immigration cases and criminal defense cases in Houston. We have helped clients battle tough immigration laws and can also help you.
Our Houston immigration lawyers know that fighting the Texas legal system can be tough to navigate, that is why we make it our mission to be the best possible representation for you. Don't just take our word for it, hear what our clients have to say on Google, Yelp, and Facebook.
---
Client Review: 5/5
★ ★ ★ ★ ★
I hired David after trying through another attorney to get my wife immigrated to the USA. He had her here in 4 months because he knows the latest rules and steps for immigration. Do not be fooled, this process must be done properly amongst a constantly changing system. David and staff knows the business of immigration.
-Roland R.
More Client Testimonials