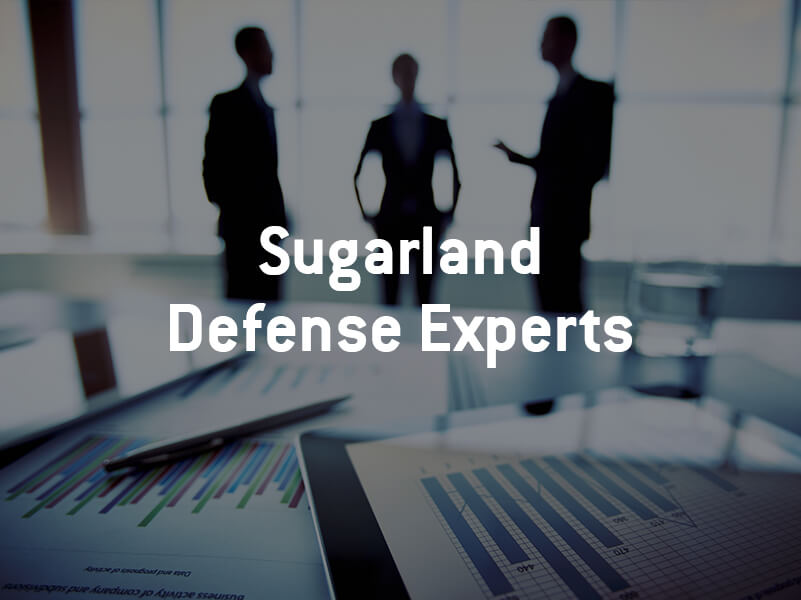 Criminal charges are very serious, and can have a major impact on your ability to find work, find somewhere to live, or maintain a positive reputation in your community. If you are facing criminal charges in Sugarland, you need an attorney to represent your case to craft a compelling defense in your favor.
The Law Offices of David A. Breston can help – over 4,000 clients have trusted our firm to guide them through the Texas criminal justice system and to advocate aggressively on their behalf.
When you hire our firm, you will have access to significant resources to help with your case, such as expert witnesses and evidence labs.
Our attorneys have over 20 years of trial experience, giving them the skills necessary to defend your case in a court of law.
Our attorneys have worked closely with clients through the Sugarland court system. We know how to navigate these legal processes and will guide you through each step of the way.
What Are Some Common Criminal Charges in Sugarland?
In the state of Texas, you can face an arrest for a felony or a misdemeanor crime. Felony crimes are typically more severe than misdemeanors, and you can face higher penalties as a result. Felonies usually result in a year in prison or more. On the other hand, misdemeanor charges usually carry a penalty of less than one year in prison or no prison at all.
You may also have the perform community service, pay fines, or face administrative penalties as well. For example, an arrest for driving while intoxicated may lead to license suspension in addition to fines and potential jail time. Certain crimes can be either a felony or a misdemeanor depending on the severity and circumstances.
Petty theft, public intoxication, or reckless driving are typically misdemeanor crimes.
Murder, burglary, and kidnapping are common examples of felony crimes.
If a crime involves injury to another person, significant damage or theft of a high value, or violence, the courts will usually categorize the crime as a felony charge.
What to Do After an Arrest in Sugarland
The moments after an arrest in Sugarland can be intimidating and disorienting. You may have the urge to fight back or resist the arrest, or to talk about the case at length with other people. However, the most important thing to do after an arrest is to remain silent and contact your attorney as soon as possible.
Do not fight back during your arrest or resist complying with the police officers. This can lead to additional charges against you and could potentially help the prosecution with your case. Instead, comply with the police officers and go with them to the station.
The police officers will read you your rights during the arrest. Listen to them carefully and exercise them. Do not speak to the officers and ask for an attorney as soon as possible. Like the Miranda rights say, the prosecution could use anything you say against you in the courtroom.
Do not speak to anyone except your attorney about the details of your case. This includes friends, family members, or people online or on social media. This can lead to issues with your case in the courtroom – and the prosecution can use the people you speak to as witnesses in the courtroom.
While you are waiting for your trial, make sure to keep a low profile. Stay out of any situation that could lead to additional legal trouble or could jeopardize the outcome of your case. The prosecution can take advantage of these actions and build a stronger case against you.
Are you facing criminal charges in Sugarland, Texas? If so, you need an attorney familiar with the Sugarland court system and the criminal justice system in Texas – and the Law Offices of David A. Breston can help. With significant experience representing clients against charges of sexual assault, drug possession, and more, our attorneys can help guide you through these complex legal processes.