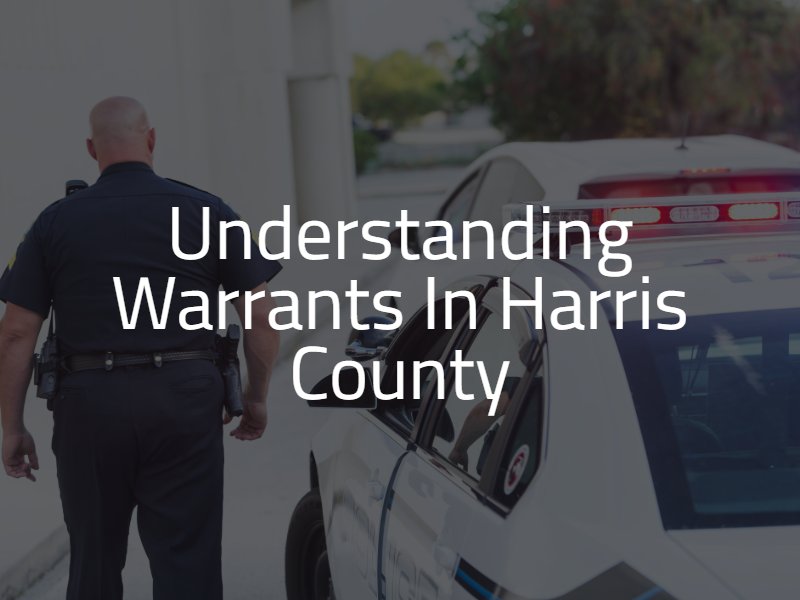 Being faced with a criminal charge is a serious matter. It's also frightening to most people, especially if there are aggravating circumstances surrounding the arrest. It's not uncommon for our office to receive calls inquiring about potential warrants. People want to know if a warrant has been issued for their arrest, but don't want to inquire with local law enforcement (for obvious reasons). There are a couple ways you can discover if you have a warrant out for your arrest:
Warrants for Misdemeanors
The Harris County Sheriff's Office has made it convenient for people to find out if there are outstanding misdemeanor warrants for an arrest. Anyone with access to the internet can find out if they (or someone they know) have an outstanding warrant for class A or class B misdemeanors (lesser misdemeanors are only punishable by fines or community service, so they don't usually merit arrest warrants).
Examples of class A or B misdemeanors include, driving while intoxicated (DWI) (for a first or second offense),possession of marijuana, carrying a weapon unlawfully, public intoxication (third offense or more), trespassing, prostitution, or public lewdness.
Searching for Misdemeanors in Harris County
To search for an outstanding misdemeanor warrant, simply visit the Harris County Sheriff's Office Website.
Once there, you can search for active warrants by using your first and last name, date of birth, or a system person number (SPN) number. The SPN is a number assigned a person on their first contact with the Harris County criminal justice system.
What About Felony Warrants?
The Harris County Sheriff's Office website does not have an option available to search for felony warrants. If you think you may have an arrest warrant for a felony, you may be able to use the online portal through the Harris County District Clerk's office.
To begin a search, start by visiting the District Clerk's website. Once on the main navigation page, click "Online Services" and navigate to the "Search Our Records and Documents" section.
On the records and documents page, you'll see a "criminal" tab. This will allow you to search by last name and get a list of people in the system with a pending trial. The status column will show you if the defendant is in jail, out on bail, or has an active arrest warrant. You may have to register with a free login to access this information.
What About Municipal Warrants?
Some people may have city warrants for fine-only misdemeanors (class C and below). To see if you have one, call the city of Houston help line by dialing 311. This can help you figure out if someone has an active warrant, is in jail, or if they've posted bond. To see if someone you know is in jail, you can also visit the Houston jail website.
There Is a Warrant out for My Arrest. What Are My Options?
If you discover an active warrant for your arrest, you have only two options to make it go away:
Turn yourself in.
Post bail.
It's important to note that warrants don't just go away. The longer you ignore them, the more trouble you will face. Fleeing across state lines could result in more fines and more jail time. It's in your best interest to act immediately on any active warrant.
Before turning yourself into the authorities, contact an experienced criminal defense attorney in Houston at The Law Office of David A. Breston. They will keep your best interests at heart throughout the process, and help you understand your rights. Acting on an arrest warrant is the first step in putting the crime behind you and getting on with your life. If you have any further questions, feel free to contact us.
Additional Information and Resources: