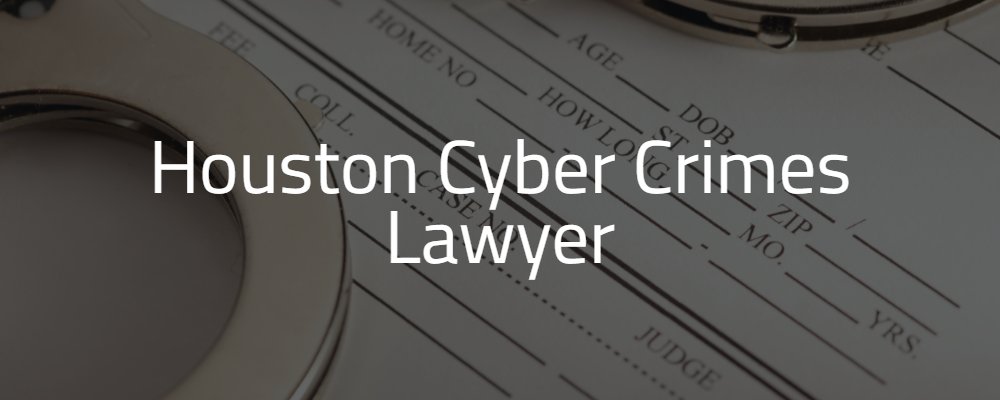 The internet may seem like an unregulated and free place, but some actions on the web can be illegal and lead to serious legal trouble. From piracy to identity theft to more heinous charges like illegal pornography and child exploitation, Texas can impose serious penalties on people accused of these crimes.
Internet Crime Information Center
Why Hire the Law Office of David A. Breston
It can be difficult to navigate the world of internet crime without an attorney on your side, and our Houston internet crime lawyers are here to help. Our clients trust us to represent their internet crime cases thanks to our significant experience, proven results, and commitment to open communication.
At the Law Office of David A. Breston, we combine the resources and power of a large firm with the tailored, one-on-one approach of a small firm. We will work closely with you to determine the best possible representation for your case.
Our attorney, David Breston, has significant experience defending people from multiple types of criminal charges, including internet crimes.
Our firm understands how difficult it can be to face criminal charges. We aim to provide open and honest communication and support throughout every step of your case.
What are the Different Types of Internet Fraud?
It is very easy for people to commit crimes on the internet, thanks to the cover of anonymity and how easy it is to conceal their identities. However, many activities on the internet are illegal and carry serious punishments through prosecution. Any criminal activity that occurs primarily over the internet is an internet crime, and can include any of the following.
Identity theft and credit card fraud
Child pornography
Solicitation of a minor
Forgery and telecommunications fraud
Downloading content illegally
Distributing viruses or malware
Phishing
Drug trafficking
Internet fraud
What are the Penalties for Cyber Crimes in Texas?
Since there are so many different types of internet crimes, the punishments for these crimes vary based on the specific charge and its severity. Crimes that involve violence, drugs, high sums of money, or sexual exploitation of children tend to receive higher penalties. Crimes that do not involve violence against others or significant theft usually do not carry as severe penalties, but the consequences will still be significant.
Usually, you may face fines, jail time, administrative penalties, or a mix of all three. If you are facing charges for an internet crime, speak to the Law Offices of David A. Breston to understand what your potential penalties may be.
Why Do I Need an Internet Crime Defense Attorney?
Facing charges for an internet crime, no matter the details is serious. You may feel alone and intimidated, unsure how to proceed – and in these situations, hiring a Houston criminal defense attorney from the Law Offices of David A. Breston can help. Our Houston internet crime attorneys can provide numerous benefits to your internet crime case.
Our firm has the resources you need to adequately investigate and build your case. We will carefully review all pieces of evidence, speak to witnesses and experts, and build a strong defense on your behalf to fight for the best possible outcome.
You may be unfamiliar with how the criminal justice system works and what you need to do to defend yourself against these charges. We know how to navigate the world of Texas criminal law so that you know what to expect and how to prepare. We will advise you on your legal options so that you know what may come next.
Internet crimes can involve a lot of difficult litigation questions and gray areas. Our firm has significant experience handling these types of cases and is well-versed in this area of law. We will know the possible defenses you can employ at your trial and where the prosecution may fall short in their case against you.
Contact a Cyber Crimes Lawyer in Houston Today
If you need assistance with an internet crime charge in Houston, contact the Law Office of David A. Breston today. Our local and experienced attorneys are here to assist you with fighting these charges during every step of the way. We will work closely with you, maintaining an open line of communication from settlement to final hearing.
Contact us today to schedule your free consultation.
---
Client Review: 5/5
★ ★ ★ ★ ★
Had got into some legal troubles and tried searching for all kinds of attorneys. Eventually I had got a call from Mr. Breston and was very personable. Asked plenty of questions to get the scope of the situation. After 6 months of battling with the court and his legal group helping my case was dismissed. Couldn't have been happier with how the situation resolved
-RJ