If law enforcement officers place you under arrest in Galveston, one of the first steps you need to take is to contact a Galveston criminal defense attorney. Without a lawyer on your side, you may be subject to unfair questioning, a disregard for your constitutional rights, and an inability to properly defend yourself in a court of law.
Trusted Defense Lawyers Dedicated to Getting Your Case Dropped or Dismissed
In these situations, the Law Office of David A. Breston can help. Our Galveston criminal defense attorneys have helped over 4,000 clients across Galveston, Houston, and the surrounding areas build their defenses and have over 20 years of trial experience to benefit your case.
Our firm believes in open, honest communication through every step of your case. We will inform you of all the important updates, answer any questions you may have, and maintain an open line of communication from start to finish.
We balance the power and resources of a large firm with a tailored approach to your defense as a small firm. We will sit down with you and take the time to learn your side of the story, helping us craft the most appropriate defense for your situation.
Our attorneys have deep knowledge of Texas criminal law and the court system in Galveston. We represent clients who are facing criminal charges in a number of practice areas, including driving while intoxicated, assault and battery, and sex offenses.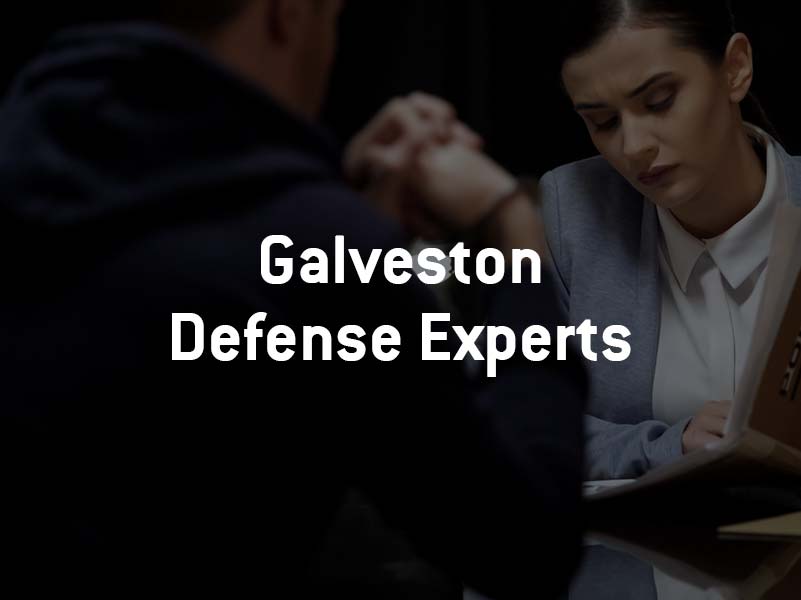 Do You Need a Criminal Defense Attorney?
In the moments after an arrest, it is easy to assume that you do not need a lawyer to defend yourself against the charges you are facing. However, the Texas criminal justice system is very complex — and having an attorney by your side can provide a wide range of resources and support you may not have access to otherwise.
Your defense attorney will have significant experience working in the Galveston court system and in Texas criminal law. As a result, he or she will be able to effectively guide you through your hearings, arraignments, and trials. Your Galveston defense attorney will help you prepare for your court dates and inform you of any important updates.
You may require the help of expert witnesses to build your defense. Your attorney will have access to a network of a number of medical experts, forensic scientists, accident reconstruction professionals, and other experts who can assist with your defense.
Your case may involve entering into negotiations with the prosecution in order to secure a plea agreement. You will need a strong knowledge of Texas criminal law, as well as refined negotiation skills, to navigate these situations effectively. Your attorney will have the training necessary to enter into these discussions and advocate for the best possible outcome.
Common Types of Criminal Charges in Galveston
If you are facing criminal charges in Galveston, the court will categorize them as either felonies or misdemeanors. The difference between a felony and a misdemeanor lies in the severity of the crime. Felony charges typically involve higher rates of physical injury, property damage, illegal substances, or stolen goods than misdemeanor charges.
As a result, felonies carry higher and more severe penalties than misdemeanors. For example, a charge for petty theft is typically a misdemeanor crime, and may involve fines, community service, and other administrative penalties. Petty thefts rarely result in jail time.
On the other hand, a charge for grand theft is usually a felony since this crime usually involves large amounts of stolen property. Penalties for grand theft can include fines of more than $200,000 as well as jail time.
Trust David A. Breston with Your Criminal Case
Do you need a criminal defense attorney for your Galveston, Texas case? Contact the Law Office of David A. Breston as soon as possible. Our attorneys have the experience, training, and resources necessary to build a comprehensive defense for your court date.
Schedule a free confidential consultation with one of our attorneys to discuss your legal options.