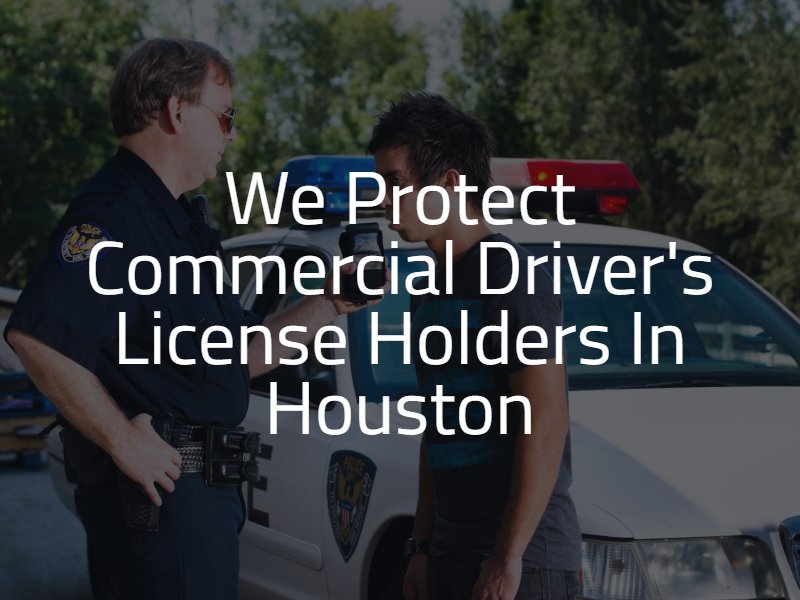 If you have a commercial driver license (CDL), a DWI conviction will lead not only to the loss of your CDL but also the loss of your livelihood. To preserve your license and your job, you should select an experienced Houston DWI lawyer as soon as possible following a DWI arrest.
If you are convicted of drunk driving, you will not be able to receive an occupational driver license for a commercial driver license. Even if you are able to get your license restored following a conviction, you will not be able to purchase affordable commercial vehicle insurance. In other words:
DWI + CDL = no CDL
What Happens if you get a DWI with a CDL?
People with a CDL (Commercial Driver License) are also judged by a stricter standard when accused of drinking and driving in most states. If the driver holds a commercial driver license and is arrested while operating a commercial vehicle he/she is subject to the same punishments if the tests indicate an alcohol concentration of .04 or more.
DWI defense attorney David A. Breston is known in the Houston area for his aggressive defense of drunk driving and other traffic cases. A graduate of the University of Texas Law School, David A. Breston has saved more than 100 driver's licenses from being suspended, including many commercial driver licenses.
Contact a Houston CDL DWI Attorney Today
Remember, in Texas, you only have 15 days to challenge the suspension of your license following a DWI arrest. Contact David A. Breston as soon as possible to:
Investigate your case and prepare a defense.
Challenge the reliability of inaccurate breathalyzer tests such as the Intoxilyzer 5000.
The most recent legislature in Houston made changes that could adversely affect holders of CDL licenses. Commercial Driver license holders can no longer take Defensive Driving or Deferred Adjudication to clear moving violations from their driver's records. This means that a minor traffic offense can affect your commercial driver license and your cost for commercial vehicle insurance.
Contact David A. Breston immediately at (713) 224-4040 to protect your license and your job, our defense attorneys are standing by to help represent you!
---
Client Review: 5/5
★ ★ ★ ★ ★
Great lawyer to work with! I have been working with David Breston for about 5 years now. I first hired him for my immigration issues I had with my student visa. Him and his partners are very great people to deal with and they are all very friendly. We never had any communication issues or any other kind of problem with David Breston. At the moment, he is helping us with my wife's DWI case and so far the experience with the law firm has been perfect as always. He takes care of his clients very well and his prices are VERY affordable. He has always done a real good job on the cases we needed help with. I would definitely recommend him to anyone that needs someone trustworthy.
-John G.
More Client Testimonials