The moments after an arrest can be terrifying. You may feel unsure of your future, how to fight the charges, or what your rights are in this situation. When the Texas criminal justice system is too complex to handle alone, contact the Law Office of David A. Breston to represent you in your criminal case.
Lake Jackson Defense Lawyers Fighting to Get Your Case Dropped or Dismissed
Our Lake Jackson defense attorneys are familiar with the Lake Jackson court system and have significant experience representing clients throughout the state of Texas. Over the past 20 years, residents of Lake Jackson have chosen David A. Breston due to our resources, personalized attention to each and every client, and belief in open, honest communication.
At our firm, we believe that missed calls and ignored emails do not have a place in client communication. That is why we strive to provide open, honest, and regular correspondence with each of our clients along every step of the way.
Our attorneys will take the time to learn your story, discuss your background, and craft the most compelling legal defense for your case. With over 4,000 clients represented, we have the tools you need to make your case.
At David A. Breston, our Lake Jackson defense attorneys maintain a strong knowledge of Texas criminal law across a wide range of practice areas. We have represented clients in cases involving shoplifting, sexual assault, domestic violence, and more.
What to Do After an Arrest in Lake Jackson
If a law enforcement officer places you under arrest, it is important to comply with his or her orders and to go quietly to the police station. Although you may feel angry or confused as to why you are under arrest, resisting a police officer can lead to a very negative impact on your case — you may experience damage to your credibility, and you can face additional charges for resisting arrest.
The police will read you your rights, and it is important to listen very carefully to them. One of the most crucial rights you have is the right to remain silent — exercise this right as often as you can. If you attempt to proclaim your innocence or argue with the police officer, you may accidentally say something that the prosecution can use against you during your trial.
Refrain from speaking to any investigators, prosecutors, or other officers until you contact your attorney at the Law Office of David A. Breston — this is another one of your constitutional rights. Your Lake Jackson defense attorney will be able to guide you through the interrogation process, inform you of your legal charges, and help you understand what your next steps are. Instead of speaking to an investigator by yourself, ask to contact your attorney.
The Texas Criminal Justice System
After the police finish arresting you, you may wonder what the next steps are in the criminal justice process. When the police formally file charges against you, the next meeting you will attend will be your arraignment. Here, the judge will read your charges to you and ask you to plead guilty or not guilty. Your attorney will discuss which plea you should take beforehand.
Then you will begin preparing for trial. You and your attorney will gather the necessary evidence to build your defense, and you may enter into negotiations for a plea agreement with the prosecution. If you can't reach an agreement or no negotiations take place, your case will go to trial.
At the trial, your attorney will present your defense in front of a jury. The prosecution will also present the case against you. At the conclusion of the trial, the jury will review all of the evidence and issue a verdict of guilty or not guilty.
Call David A. Breston Today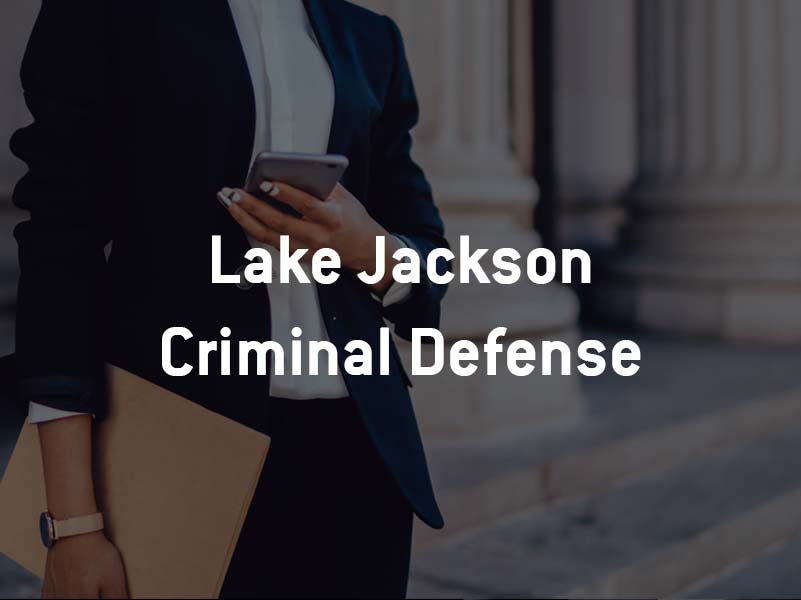 If you are in need of a criminal defense lawyer in Lake Jackson, do not hesitate to contact the Law Office of David A. Breston as soon as possible. Our attorneys will work closely with you to learn your case and to determine the best course of action for your defense.
Contact us today to schedule your free confidential consultation and to discuss your best legal options.