Facing criminal charges in Conroe, Texas can be an intimidating and uncertain process. You may wonder what your best legal options are, how to best prepare for your court hearing, and what will happen to you in the future. In these situations, you need an expert Conroe criminal defense attorney on your side who can advocate for your best interests – and the Law Office of David A. Breston can help.
Our attorneys have represented clients facing criminal charges throughout Conroe and the Houston area for over 20 years. Our clients choose our firm due to our wealth of experience and dedication to our clients.
We have assisted over 4,000 clients in their criminal defense cases since 1997. Our Conroe defense attorneys have experience in numerous areas of criminal law, including assault, shoplifting, and DWI.
The Law Office of David A. Breston is a top-rated firm in Conroe and the surrounding areas, as evidenced by our client reviews on Google, Yelp, and Facebook.
Due to our wealth of experience, our attorneys will have the skills and training necessary to approach your case, prepare you for trial, and fight for your side of the story.
What Happens After an Arrest in Texas?
When law enforcement officers place you under arrest, this sets off a chain of events known as the Texas criminal justice system. Depending on the circumstances of your case, you will undergo a series of steps that will ultimately lead to a guilty or not guilty verdict.
Before an arrest, there are multiple steps that police officers must go through before they can place you under arrest. They have investigated the charges against you and determined that there is enough probable cause that you committed the crime, and then placed you under arrest. They will then file criminal charges against you.
After your arrest, you will attend an arraignment where a judge will read the charges to you and ask you to enter into a guilty or not guilty plea. It is important to consult with your attorney before you enter a plea. You may remain in jail or the court will release you from jail following the arraignment.
After the arraignment, you and your attorney will work closely together to determine your best legal options and to collect the evidence necessary to build your case. Depending on the circumstances of the crime, you may enter into negotiations with the prosecution for a plea agreement.
If no negotiations take place or you do not reach an agreement, your case will go to trial. At the trial, you and your attorney will present your case in front of the judge and jury. The jury will examine the evidence and determine whether you are guilty or not guilty, delivering the verdict after they reach an agreement.
Common Types of Criminal Charges in Conroe
In the state of Texas, you can receive either a felony or a misdemeanor charge if you commit a crime. Felonies are more serious crimes that usually involve high amounts of stolen property, violence against another person, and other aggravating factors.
Felonies are usually punishable with longer jail sentences and higher fines than misdemeanors, which are less severe. For a misdemeanor crime, you may spend a shorter amount of time in jail, pay a smaller fine, and may be subject to community service and other administrative penalties.
Examples of felony crimes in Texas include the following.
Kidnapping
Homicide
Burglary
Arson
On the other hand, courts typically charge the following crimes as misdemeanors.
Petty theft and shoplifting
Reckless driving
Contact Our Conroe Criminal Defense Attorneys Today
Are you in need of a criminal defense attorney in Conroe? Look no further than the Law Office of David A. Breston. Our attorneys will provide you with guidance from arraignment to verdict, protect your rights along the way.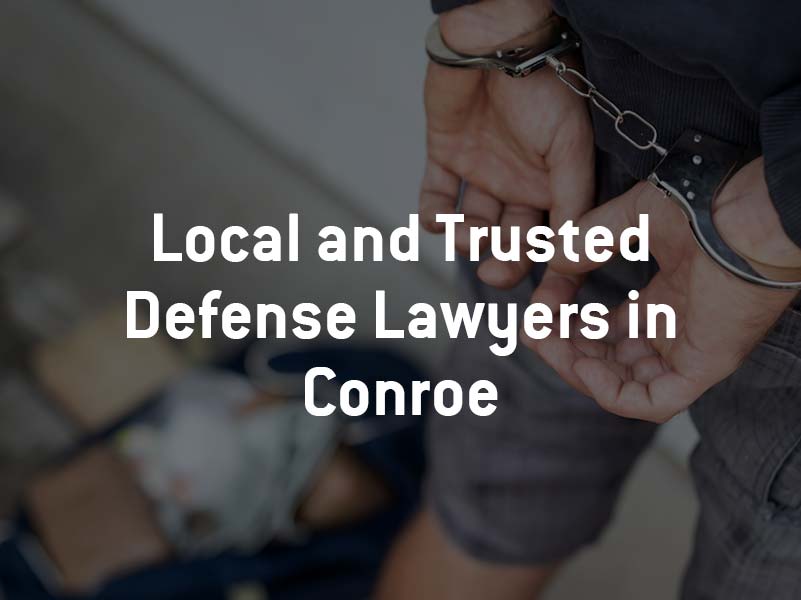 Contact us today to schedule your free confidential consultation and to discuss your legal options.