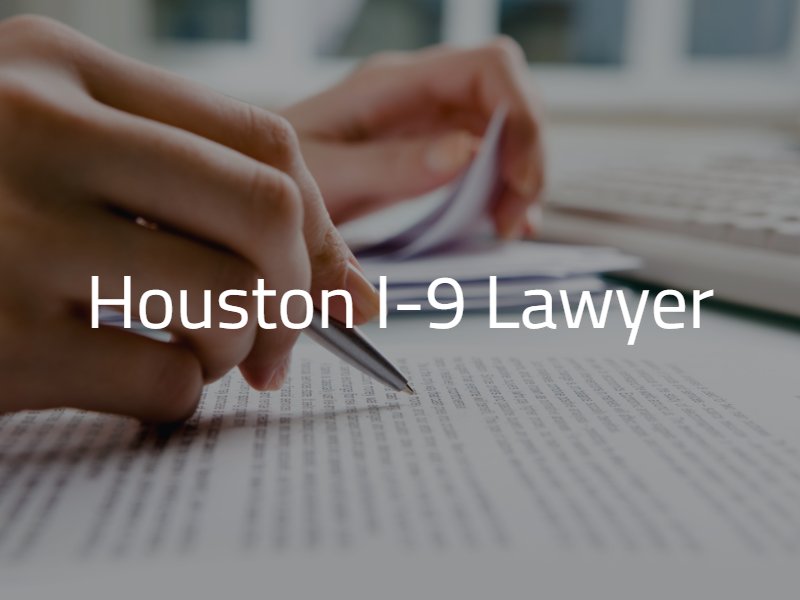 The I-9 is an 'Employment Eligibility Verification Form' issued by the U.S. Citizenship and Immigration Services. As a product of the Immigration Reform and Control Act of 1986, it is required for use by an employer to verify an employee's identity and to establish that the worker is eligible to accept employment in the United States. All newly-hired employees must present "facially valid" documentation verifying the employee's identity and legal authorization to accept employment in the United States. A complete list of validation documents is available on the USCIS website and includes a variety of verification choices.
The employer is responsible for ensuring that the forms are completed properly, and in a timely manner. It is not required for unpaid volunteers or for contractors to have an I-9 completed. But a company could still find itself liable if it contracts work to a company knowing that the contractor employs unauthorized workers.
There is a newly revised form available in May 2013, and a translator or preparer may assist in completing the form – but they must sign it as well and in addition to the employee's own signature. It is also possible to complete the I-9 electronically.
CONDITIONS FOR EMPLOYMENT IN THE UNITED STATES INCLUDE ALL OF THE FOLLOWING:
Employers cannot knowingly employ persons who do not have the proper authorization to work in the United States or they may be charged with a federal misdemeanor or felony.
All United States citizens are allowed to work in the United States.
Citizens of foreign countries who are permanent resident aliens (those who have "green cards") are also authorized to work in the United States.
Citizens of other countries can obtain work authorization on a temporary or permanent basis under a variety of federal programs.
NON-COMPLIANCE
Employers who violate the law can be subject to:
Civil fines ranging from hundreds to thousands of dollars
Criminal Penalties ranging from fines to prison time
Debarment from government contracts
Failure to comply with I-9 requirements can result in serious penalties. To discuss employment eligibility or I-9 compliance, contact The Law Office of David A. Breston today and set up a free consultation to discuss the specifics of your situation.