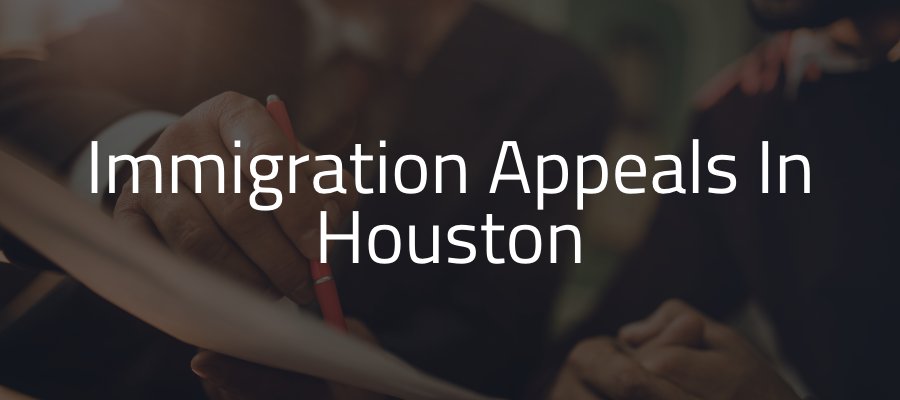 A denial after a deportation hearing or during immigration judgment does not necessarily mean you've lost your case once and for all. After a judge denies your case during a merits hearing in an immigration court or an Executive Office for Immigration Review (EOIR), you may have the opportunity to file for an appeal.
An appeal could overturn the judge's decision and help you remain in the country. With these complex and highly important cases, always entrust the help of an experienced Houston immigration lawyer. The Law Offices of David A. Breston can represent clients in Texas and around the country with the appeals process.
Immigration Appeals in Texas
Who May File an Appeal?
Not every denial comes with the opportunity to make an appeal. When you receive your denial letter from the courts, it will state whether or not you have appeal rights. With this right, you may begin the appeals process. If you do not see your right to appeal, you may still be able to file a motion with the United States Citizenship and Immigration Services (USCIS).
You can also file a motion with the USCIS regarding a decision the courts make on an appeal. Note that if you're a beneficiary and not the petitioner, you cannot file an appeal. Only the petitioner has this right. Speak to an attorney if you have any questions about whether or not you have the right to appeal an immigration decision.
Right of Appeal in Immigration Cases
An individual can make an appeal through the Board of Immigration Appeals (BIA), Administrative Appeals Office (AAO), or the USCIS. A denial notice with the right to appeal will provide specific information about where to file your appeal.
The person making the appeal generally has 30 days from the date of the decision to file. In some cases, this time limit may be shorter – always read your denial notice carefully. There is no way to extend your appeal deadline. If you mail your appeal, make sure you have enough time for the document to reach the office before the deadline.
How Do I File a Notice of Appeal or Motion?
In most cases, individuals file immigration appeals via Form I-290B, Notice of Appeal or Motion. This form is good for appeals to the AAO or the USCIS office. There are some exceptions to using this form. For example, if you want to appeal through the BIA, use Form EOIR-29 instead. Your denial notice will have details about which forms to use for your individual appeal.
Most appeals to the BIA are in writing, not in person. You will not need a hearing except in rare cases. The BIA will simply review your case and decide whether or not the immigration judge made a mistake. If you're petitioning for your relative, you will use Form I-130.
How Long Does the Appeal Process Take?
Most appeals receive decisions within six months of filing. The courts do not require you to submit a brief with your appeal documents. However, you must submit an explanation as to why you think you deserve an appeal. Describe the error you believe the judge made. You may provide evidence or documentation to support your appeal with the initial appeal document or after you've initially filed.
After you file, the officer who made your original decision will review your record. This review will check to see that the argument you submit warrants reopening your case. If the officer doesn't think you have grounds to reopen the case, he or she will submit your appeal to the BIA or AAO for further review.
Contact a Houston Immigration Appeals Lawyer Today
When your future hinges on the immigration appeals process, don't attempt to navigate the law on your own. Hire an experienced immigration legal team like that at The Law Offices of David A. Breston. Our attorneys have helped dozens of clients appeal immigration decisions at the federal level, prove eligibility for asylum, and remain in the country. Contact us to schedule your free initial consultation.