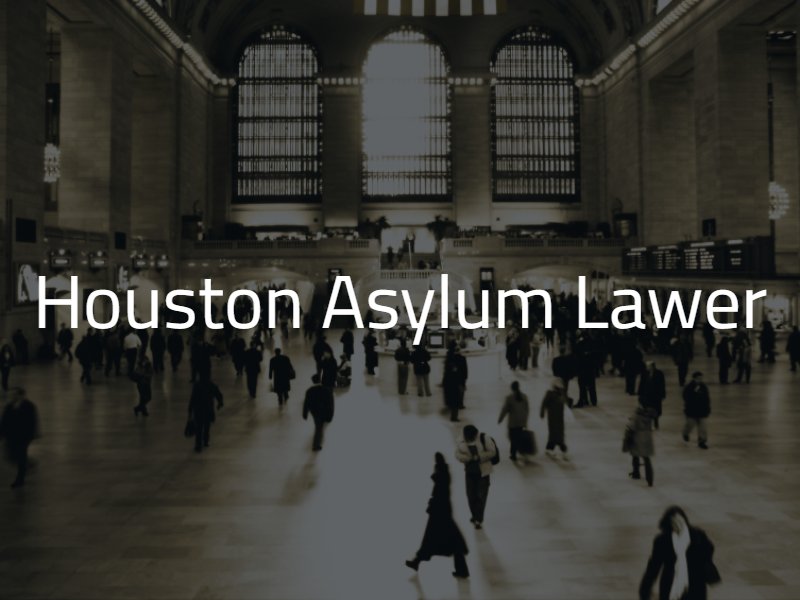 As an immigrant in fear of returning to your country, you bear the burden of proof to establish your status for asylum or refuge. Hiring an immigration attorney in Texas can lift the pressure from your shoulders during the application process. Do not risk the department denying you protection from persecution because of a mistake on an application form.
At the Law Offices of David A. Breston, our Houston immigration attorneys will do everything possible to help establish your grounds for asylum. For more information, contact our law firm today to set up an appointment.
Applying for Asylum in Houston, Texas
Asylum is available to anyone from a country that is too dangerous to return to, whether due to natural disaster, war, or political persecution. To be eligible, you must apply for asylum within one year of entering the United States, although there are certain exceptions under extenuating circumstances.
The UN Convention Against Torture (CAT) provides that no one may be forcibly sent to their home country if doing so would lead to them being persecuted, tortured, imprisoned, or executed on any of the following grounds:
Race
Religion
Political opinion
Membership in a particular social group
Nationality
Because applying for asylum always means escaping from dangerous or oppressive circumstances, it's vitally important that you give yourself the best chance possible at having your application accepted. By hiring a Houston asylum lawyer, you give yourself the best chance possible of avoiding stressful, costly delays, and also of being approved.
Affirmative Asylum:  Foreign national is present in the United States and must submit the application within one year of arriving in America. If their case is not approved, they are referred to an immigration judge.
Defensive Asylum: Foreign national is in removal proceedings in immigration court. If their case is not approved or no relief is available, they are removed from the United States.
How Do I Establish Asylum or Refugee Status in the United States?
An immigrant should not underestimate the importance of an asylum application. Establishing asylum or refugee status is often the only protection for an immigrant fleeing a dangerous country or homeland. An immigrant must appropriately fill out an application for asylum or refuge status and file it with the correct office.
The application must show that the immigrant meets the Immigration and Nationality Act's (INA) definition of a refugee.
How Do I Qualify For Asylum in Texas?
To qualify for asylum or refuge status in Texas, you must establish that you fear persecution in your home country on the grounds of your race, religion, political affiliation, social group, and/or nationality. Even if it is too dangerous to return to your country because of a natural disaster, you must still prove the fear of persecution. This information establishes you as a refugee or someone who is outside your home country and unable or unwilling to return because of well-grounded fear of persecution.
You must support your fears of persecution with proof that you will likely undergo serious physical injury, coercive psychological and medical treatment, disproportionate punishment for a criminal offense, severe discrimination, economic persecution, robbery, or severe criminal extortion if you return to the country in question. The best way to express your fear is to be candid, sincere, and transparent on your application. Describe in detail the type of persecution you fear and why, including past experiences that support your predictions.
How Do I Download the Application?
The first step in establishing your status for asylum is to download the appropriate documents from the Department of Homeland Security's website, which offers these forms for free. Filter your search by "Green Card-Based Forms" and then type "Asylum" in the search bar. The results will come up with form I-589, the application for asylum in the United States. This form can be complex and requires that you give detailed information about yourself, your spouse, and your children.
You must provide information such as the addresses of your residences for the last five years, your education, and your employment. You must also describe the harm, mistreatment, or threats you, your family, or your close friends have experienced and why you fear harm, mistreatment, or torture if you return to your home country. It also asks you to describe any political groups or affiliations you belonged to in your home country and if you ever participated in causing harm to a person based on demographics.
The answers you provide help determine whether or not the Department of Homeland Security grants your request for asylum. It is important to be honest and optimize your answers with detailed descriptions and information. Use Form I-730 to petition for asylum status for your spouse and any children under the age of 21. These application forms are lengthy and are best completed with the help of an immigration attorney.
Contact a Houston Asylum Lawyer Today
After completing your application(s), turn it in to the US Citizenship and Immigration Services office for Texas, located in Houston. You can visit this office in person as a walk-in during business hours or mail your application in to the office's PO Box address. There are various addresses for different asylum and related benefit forms. Send your application to the correct location for a prompt reply.
For more information, speak to a Houston asylum lawyer at the Law Offices of David A. Breston today. We off a free consultation.
---
Client Review: 5/5
★ ★ ★ ★ ★
David Breston is a great person, an honest attorney and a family man who respect his clients. David Breston handled criminal defenses and immigration for my clients I highly recommend David Breston.
-Nina Midway
More Client Testimonials